A 17-year-old boy simply identified as Somto, during the weekend, traditionally wedded his 16-year-old fiancée in Nnewi, Anambra state.
Multiple reports reveal that Somto who hails from Nwachukwu family in Okofia Village in Otolo Nnewi insisted on getting married after he dropped out of school months ago.
The reports also claimed that Somto's family finally bowed to the pressure and decided to sponsor his traditional marriage to his heartthrob and also went ahead to set up a retail shop for the couple so that they can take care of their young family.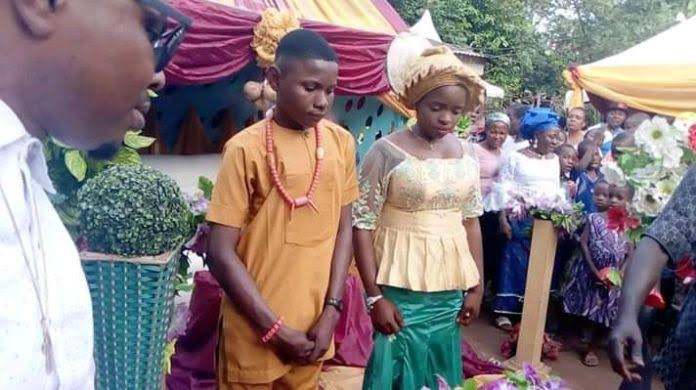 It was also gathered that Somto is not the only child of his parents. He has an elder brother, who is said to be a graduate and currently working in a hospital within Anambra State.
This development was received with mixed reactions from the indigenes of Nnewi. Some looked at the young boy as a brave and responsible lad, commending him and justifying his action by comparing him to their forefathers who also married at a young age and still had successful marriages. While others thought that times have evolved and it would have been wiser to wait a bit longer. All in all, the young couple received gifts, blessings and good will messages from family, well wishers and elders.