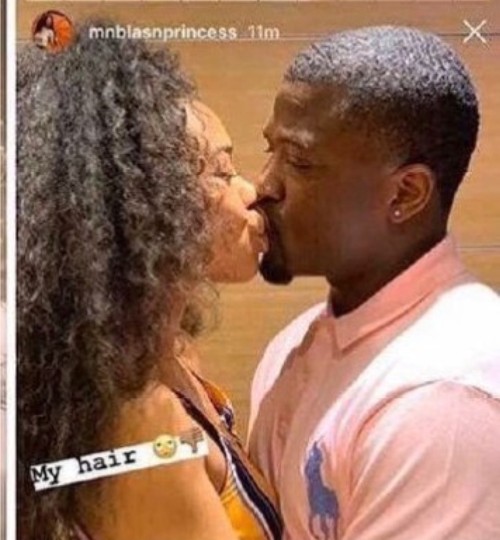 A Black American lady has left many in shock after she took to her Instastory to share a photo of herself passionately kissing a man she claims is her father and also, now her husband.
The lady shared a wedding photo of her and her father married alongside a throwback photo of when she was still a little girl. She captioned the photos: "Started as father and daughter, ended as husband and wife! sometimes your soulmate is your parent."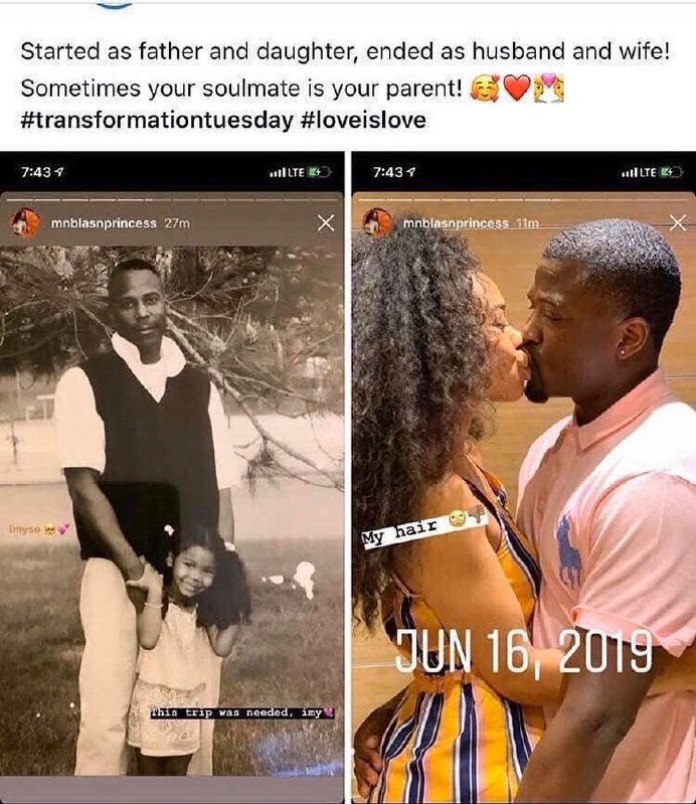 It's obvious that both father and daughter don't feel bothered about the incestuous marriage, which many people have considered outrageous.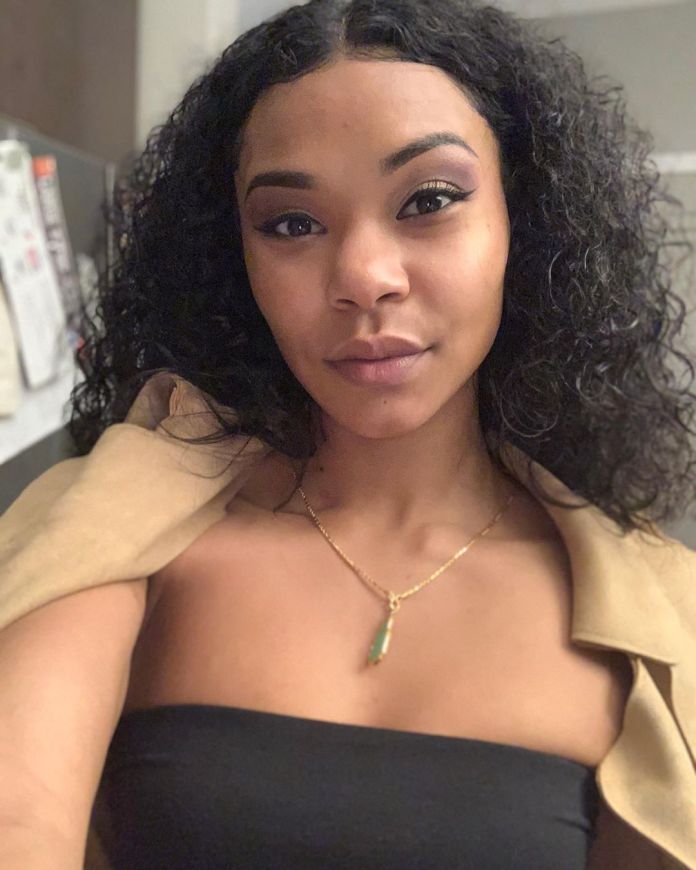 The concerned believer who spoke on the condition of remaining anonymous, said he has started a prayer group to specifically pull down the strong hold of increased incest in countries all over the world, urged other Christians to join him in faith to fight this evil that is threatening to destroy families, especially innocent children that have been hoodwinked by their very own parents.