Christian author and speaker Brittni De La Mora, who famously left the porn industry behind to become a Christian, has stressed the importance of having a pure thought life when it comes to combating lust. The former porn star and her husband, Rich De La Mora are set to lead XXXChurch, a ministry that empowers individuals to break free from their pornography addictions.
"When I got out of the porn industry, I battled with a lot of lustful thoughts. I battled with the temptations of wanting to go back and use different kinds of drugs," Brittni shared on an episode of "Let's Talk Purity," a show she co-hosts alongside her husband, Richard De La Mora.
"I had a lot that was on my mind, that first and foremost renewing gave me the strength to then go and cast things down. So if a lustful thought would play through my mind, whether I was driving in my car, sitting in church, I would instantly — this was the dialect in my mind — I would say, 'I rebuke that thought in the name of Jesus, I am not going to think like that.' And then I would say a prayer: 'Father, I'm sorry that I allowed that thought in my mind. Please forgive me for thinking that way and purify my mind, Lord. Help me to not think like that anymore.'"
Now, Brittni said she no longer has "hundreds of thousands impure and lustful thoughts" running through her mind anymore on a daily basis."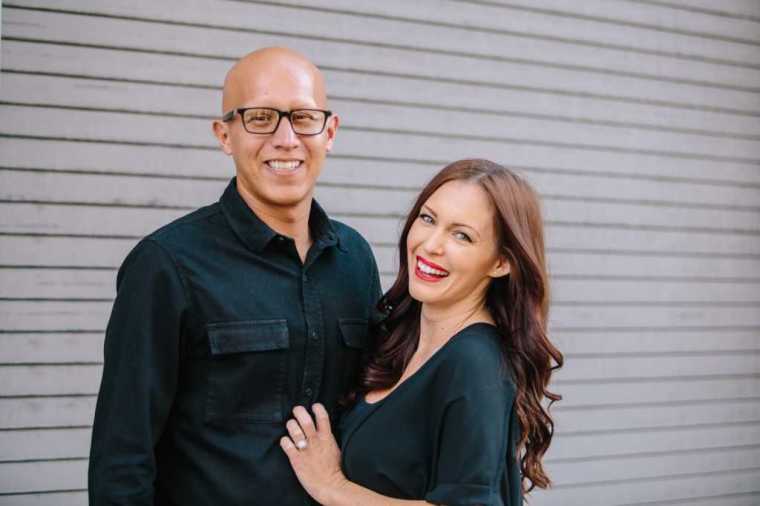 "Casting thoughts down actually gives you authority over your thoughts. If you practice this long enough, those thoughts just don't come into your mind as much or maybe not at all," Brittni explained. 
When an impure thought emerges, Richard said it's important to instantly cast it down.
"Don't wait a day to cast it down. Don't wait a week to cast it down. Cast it down right away, immediately," he said. "I think oftentimes, the lust of anxieties, the fears of life stain our mind because we don't get to it right away. Jesus is the only person that can take the stains of our life away. It is not in our own doing; it's not in our own strength. It is us, versus persistently pursuing Jesus.
"What you allow you permit to grow," he added. "Lust is eventually going to turn into adultery. Lust might eventually turn into you doing something that is not in alignment to your character, and for our godly character. …Why? Because what you allow you permit to grow. This is why it's so imperative that every single day when these thoughts come — because thoughts are going to come, cast the thought down right away."
Brittni was in the porn industry for seven years before embracing Christianity and leaving her former life behind.
"When I started reading the Bible, it erased from my mind every single lie that had been spoken over my life, every lie I believed, from the thoughts of the enemy sowed to me," she shared. "It truly transformed my life because I started to see myself differently. No longer did I see myself as just some ex-porn star, drug addict, prostitute; I didn't see myself as those things. No, I started to see myself as a child of God.
"And when you see yourself as a child of God and an heir to the throne because you've renewed your mind, then your life is transformed because you see yourself differently. No longer are you going to tolerate habitual sin, no longer are you going to allow certain toxicities into your life because you don't see yourself as that way."
On Feb. 20, 2016, Brittni married Richard, a pastor, and today the couple use their platform to minister to people about the dangers of pornography while encouraging them to live a sexually pure life.
"I have talked to people who are just like, 'Man, I have watched pornography and now I'm trying to practice this pure life and I have these thoughts that are continuously playing in my mind,'" Brittni shared. "The Bible teaches us that as a man thinketh in his heart, so is he. And so, if you're continuously focusing in on past images that you've seen or past sexual experiences that you've had, chances are you're going to fall into that same sin again.
"We want to really help you to conquer your thought life and make it pure by the power and the grace of God's Spirit so that you can have a fruitful life and a pure life," she said.
Meditating on God's Word instead of giving into damaging thoughts, the couple emphasised, will produce miracles. 
"I want to challenge y'all today like Joshua, meditate on His Word, every single day, renew your mind in the Word of God," Richard said. "Just don't read the Word, meditate on it."