Popular OAP and religious critic, Daddy Freeze has mocked Bishop David Oyedepo of Winners Chapel over the ongoing 2019 Shiloh.
Oyedepo had shared a post calling members of his church and the general public to write out three items they want from God, and expect it to be delivered to them.
Daddy Freeze, however disagreed with Oyedepo and made it known in a mocking way, charging followers to disabuse their minds.
See the exchange below.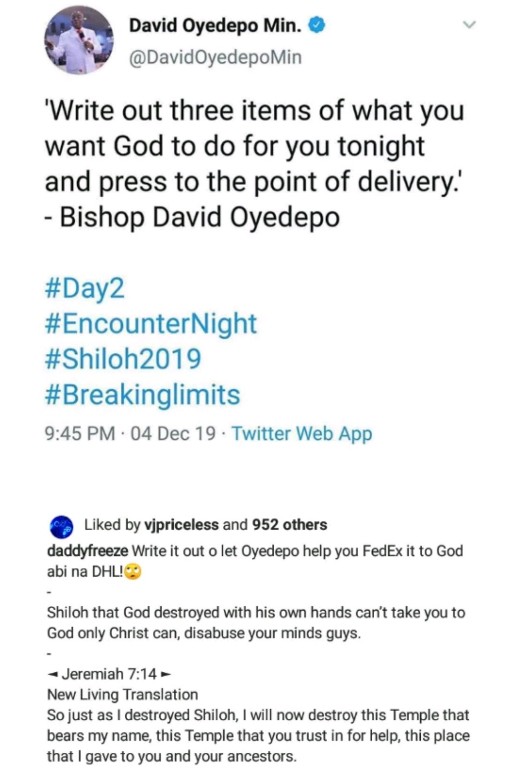 Daddy Freeze is known for his arsenic words against clergy men. He has in the past expressed his disdain over pastors robbing church members by demanding tithes and seed offering thereby enriching themselves while these members are left to struggle to make ends meet for themselves and their families.
Many Christians in particular and Nigerians in general, have warned Freeze to desist from using derogatory terms in addressing these men of God, albeit all advice has fallen on deaf ears, as he still finds it amusing, mocking clergy men, the latest being his response to Bishop Oyedepo's instruction on Prayer Points at Shiloh 2019.